At the beginning of the pandemic, patients and healthcare providers scrambled to adapt to our new, socially distanced reality. Routine care was put off, diagnostic procedures decreased significantly, and elective surgeries were disallowed. Fear caused care avoidance. Yet refills still ran out, chronic conditions still existed and flared up, people got UTIs, depression and anxiety hit hard, blood pressure went up, and pregnancies occurred. Life went on, and the healthcare system needed to keep up.
Telehealth helped to fill the gaps in care without increasing risks for COVID-19 exposure, and patients can help practitioners make every visit count. Employers can help their members and physicians make the most of telehealth visits with these simple tips.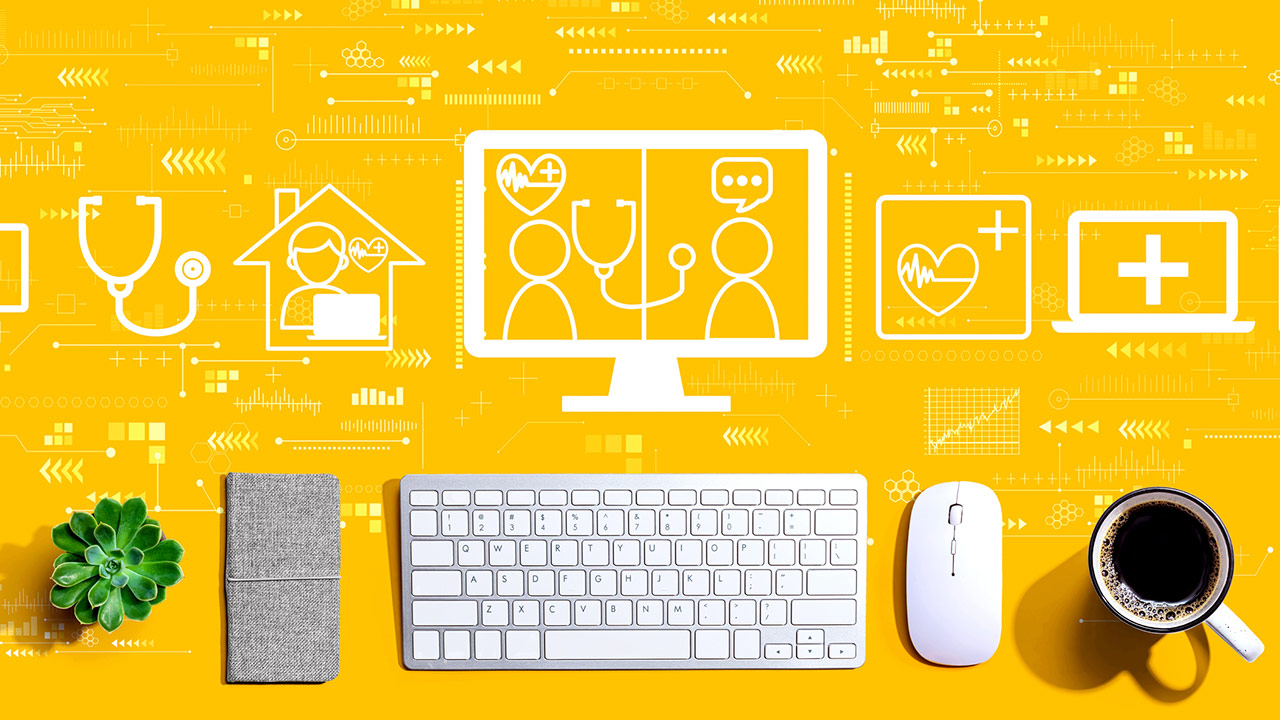 Prepare for an effective visit
Some testing that would normally be done at the doctor's office can be performed at home. For example, certified home test kits like those used to check for urinary bacteria can be purchased, used, photographed, and uploaded prior to the telehealth visit. The office would be unable to secure a bacterial culture, but for this diagnosis, there's a pretty great chance that empirical treatment in an otherwise healthy person will do the trick. See this link for more info on how to treat UTIs in women.
Pharmacists should remind patients to keep a card in their wallet or purse with a current medication and allergy list, so that it is handy when participating in a telemedicine visit, especially if the patient sees multiple specialists or if they use multiple pharmacies.
Devices and apps can fill the virtual gap
For patients with chronic diseases, it would help to have Bluetooth-enabled devices specific to the condition – examples include scales to measure drastic daily fluctuations in weight that could be critical for a congestive heart failure patient. Bluetooth-enabled glucose monitors exist for patients that can send readings to a website for their doctors. Other apps exist that will alert designated caregivers if blood sugar falls too low or becomes very high.
I use a Kardiamobile® device to grab an "EKG on the go." This little device comes in a single- or six-lead model and is great for patients with a history of arrhythmia, PVCs, and atrial fibrillation – to name a few. If I notice that something is off, I can easily dial up a visit to discuss.
A smartwatch is an incredible way to gather data for a provider to consider during a telehealth visit. It is excellent for heart rate, respiration, and sleep measurements, depending on what's important for the patient and physician.
Telehealth visits can be with a patient's primary care physician or specialist as part of maintenance care. Apps like Dr. on Demand® can be leveraged during travel or off-hours for non-emergent situations that still require immediate attention. Telehealth is not a substitute for the ER or an ambulance in a true emergency.
Connecting therapists and patients virtually
Teletherapy for mental health picked up quite a bit during the pandemic. Multiple platforms exist, like BetterHelp®, where a patient can find a therapist quickly. Finding the right person to help is key. The therapists' profiles are available to new patients so that they can find a caregiver that matches their belief system or area of need. For example, some therapists are religion-based, while others specialize in conditions such as OCD or PTSD. With these platforms, there is the flexibility to change therapists if needs are not met or the personal chemistry is off. To assist in this process, patients are encouraged to keep either a physical or electronic journal so that the therapist can relate better to the whole patient.  Access to mental health services has dramatically increased using virtual visits, as discussed in a previous installment of this blog.
Don't miss the opportunity to utilize these digital tools
Telehealth screening of bothersome symptoms can promote earlier detection of serious issues. While telehealth visits have some drawbacks, they can also provide efficient access to care. Though our current access to telehealth options is currently temporary, patients and physicians should do their best to optimize care and utilize our digital tools to their fullest extent.