Top 3 Things You'll Learn
Pharmacy plans can lose 5-7% due to poor clinical management
Misalignment between PBMs and employers can lead to missed opportunities for members and plan savings
How to evaluate a clinical oversight program
Typically, plans lose 5-7% on filling prescriptions that may be unnecessary, inefficient, or inappropriately prescribed. Clinical oversight programs ensure members get the medications they need, and pharmacy professionals are key to confirming each member gets the most effective drugs for the lowest cost. With a strong clinical oversight program, you can reduce overall pharmacy costs, but not all clinical programs are equally effective.
In a constantly shifting economy, you need to know you can rely on the clinical program savings your pharmacy benefits provider promises. Instead of looking at an estimate of savings based on plans that aren't yours, your benefit advisor should be able to work with vendors that provide accurate data on how pharmacy claims impact your members and your budget.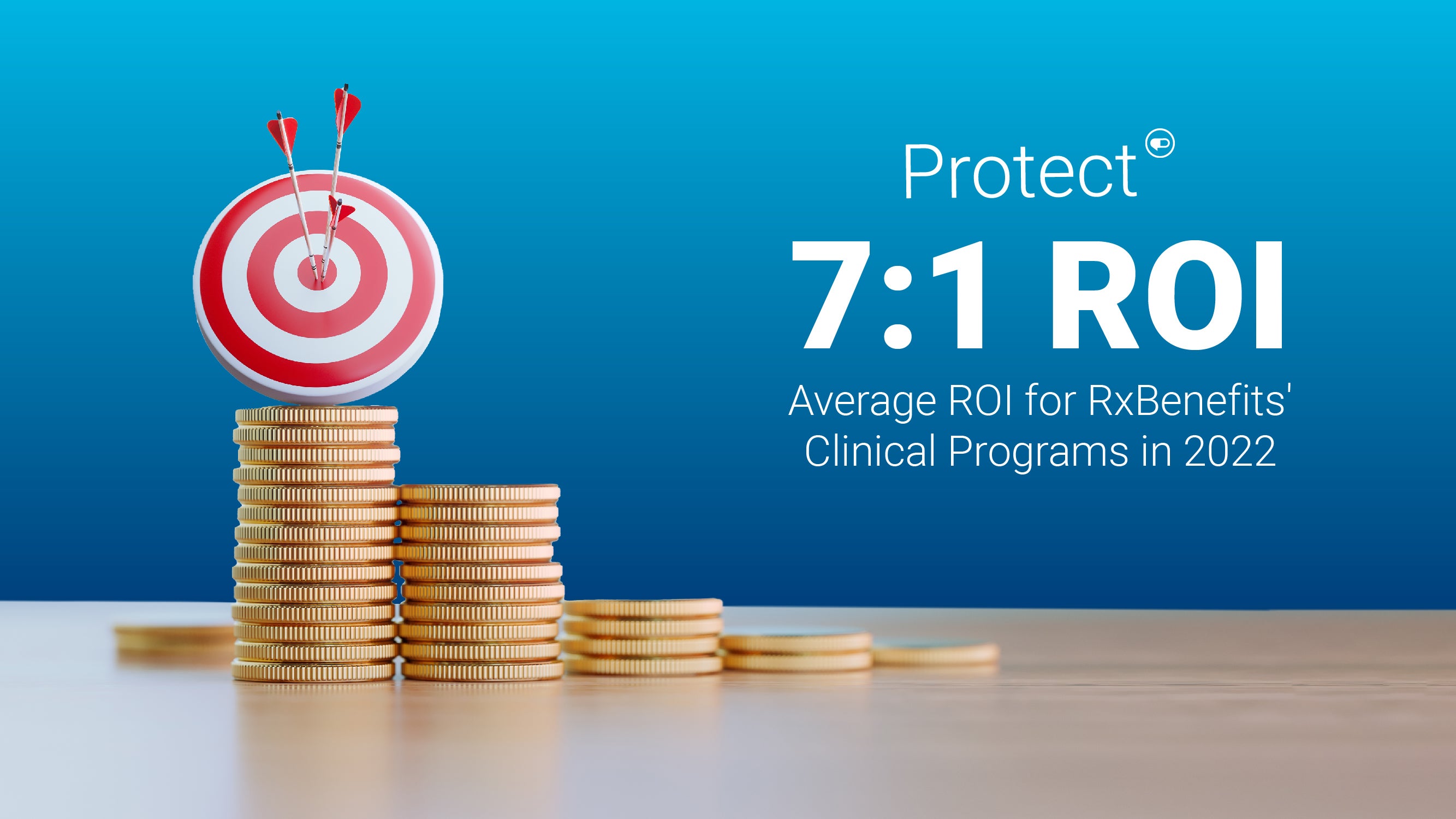 Pharmacy benefit managers' clinical programs don't always align with employer goals
When PBM-owned distribution channels are used with PBM clinical oversight there can be misalignment between your goals and the pharmacy benefit manager, which may profit from filling the prescriptions they've approved. Automated prior authorizations may expedite approvals but can also lead to dispensing the wrong drug.
Plan sponsors should look for programs that encourage decisions based on independent clinical oversight to protect the plan's bottom line. An experienced pharmacist can leverage chart notes and lab results to make an informed decision about which medication to dispense, and better results can be achieved when plans take a human-driven approach over automated systems and algorithms.
Focused on member health and safety while guaranteeing savings
At RxBenefits, our team's priority is the health and safety of your members, so we focus first on clinical appropriateness. Our clinical pharmacists can also deliver significant savings to the plan, whether recommending an over-the-counter alternative or swapping a high-cost brand medication for an equally effective generic option. We are so confident in our ability to deliver savings to you through Protect, our suite of clinical solutions, that we guarantee our results. Your plan will save at least as much as you pay in program fees, or we will return the difference to you.
In 2023, we rolled out our Protect Savings Validation report to provide greater transparency into the value of our clinical offerings. The report is built on a mathematically sound methodology showing real saved dollars. To build a report like this, we access multiple systems to pull together paid, modified, and rejected claims data from the PBM and reference data on drug costs from third-party databases, eligibility data, program enrollment data, and other sources.
To learn more about how Protect can optimize member health and safety while saving money for your plan, ask your broker to contact RxBenefits for more information.