Meet our industry and pharmacy benefit consulting expert, Chris Kosson. With years of deep industry expertise under her belt, Chris's extensive pharmacy benefits background is integral to supporting her role as RxBenefits' Senior Director of Client Delivery.
Having spent one-half of her career working directly for PBM's and benefit administration companies and focusing the other on pharmacy benefit consulting, 2022 will mark Chris's thirtieth year working in the pharmacy benefits management space. Get to know more about Chris and what shaped her to be the advisor she is today.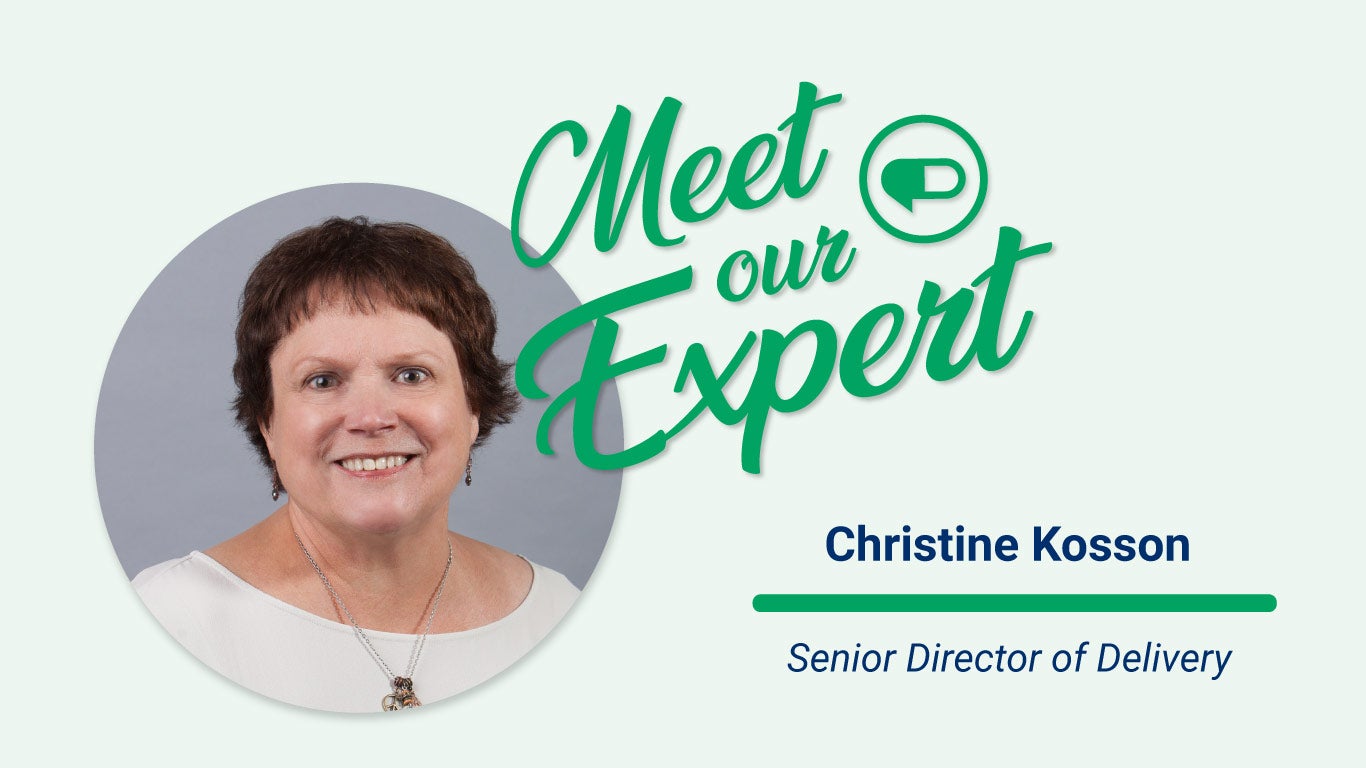 Unplanned Career Path
After spending nine years working for a housewares company, you might ask how she found her way into the complex world of pharmacy benefits. "I didn't pursue it, but rather it found me!" Chris says.
When a former boss left the housewares industry to work for a PBM, he felt that Chris fit the part for an Account Management role at his new company. Hesitant to accept due to her lack of pharmacy knowledge, Chris remembers his response, "Well, you didn't know anything about cookware and bakeware, and that turned out pretty good." And the rest is history.
Thirty Years Later
Prior to RxBenefits and Confidio joining forces, Chris served as Confidio's Vice President of Account Management and Principal Advisor. Today, as RxBenefits' Senior Director of Client Delivery, Chris leads our combined company's Account Management Team that supports our Optimize Direct (PPS) book of business and serves as the Principal Advisor for certain direct consulting clients.
Even with her success and level of expertise, every job has its challenges, especially when leading others. The biggest one? "Pivoting between the roles I serve," says Chris. "When you wear multiple hats, you need to move between them smoothly. Some days it's harder to do than others."
For Chris, the last thirty years have been integral in building strong industry knowledge, making meaningful and lasting relationships throughout the industry, and honing her consultant and leadership skills. When asked what she enjoys most about her role, Chris's answer is always the same: "Working with such smart, capable, and caring people. If you have a good team, magic can happen."