Dr. Mark Campbell, Senior Vice President of Clinical Services at RxBenefits, has worn a lot of hats in the healthcare industry over the course of his impressive career, and he has always prioritized helping others.
After graduating from radiology school, where he would meet his future wife, he became an X-ray technician and eventually a radiation therapist. "I enjoyed working as a radiation therapist, but decided I wanted to add to my education, so I went back to school at night to get my pre-pharmacy requirements and then went to pharmacy school in 1990," Mark said. While in school, Mark did his residency in geriatrics through the Veterans Affairs (VA) system. "The VA is a unique opportunity in the healthcare system," he said. "I got a lot of great knowledge and experience there."
After completing his residency, Mark began working for Prudential Healthcare and became intrigued with the management side of the industry versus dispensing. Working to simplify healthcare options for those who don't work in this complex industry was rewarding for Mark. "Being able to help them understand what's going on, what their choices are, and prove you have the ability to make a difference – that's what got me up and out of bed every morning with a great deal of enthusiasm," he said.
He then spent some time outside the employer space working with state agencies and large health plans, even starting an internal Pharmacy Benefit Manager (PBM) for Wausau Insurance, which United Healthcare would eventually purchase. In 2013, Mark took over as President for Health Information Designs, which specialized in prior authorizations, retrospective drug utilization review, and prescription drug monitoring.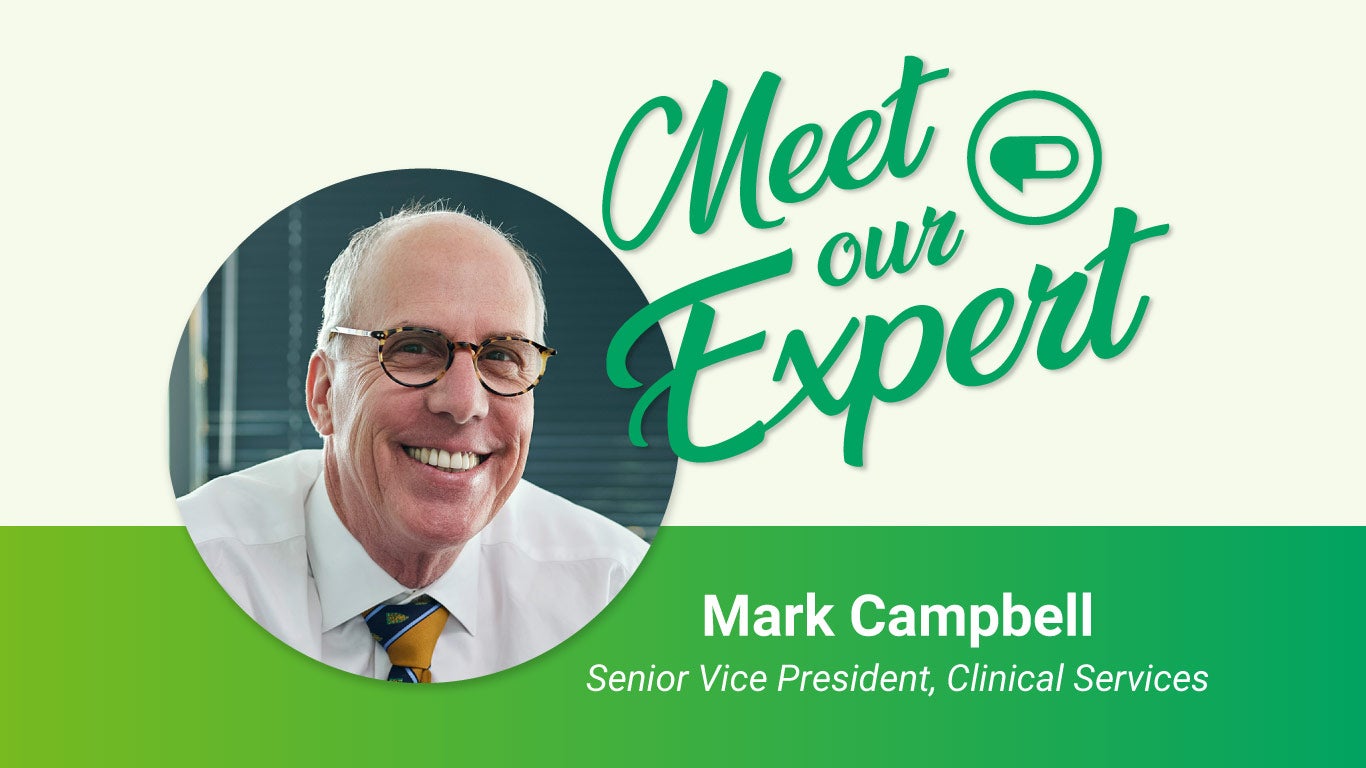 Today, Mark is responsible for the Clinical Services department and the Prior Authorization department at RxBenefits. "Being able to come back to the self-funded employer market goes back to my initial roots, and it's where I prefer to be because, in many cases, smaller employers can sometimes feel like they're getting left behind," Mark said. "Having RxBenefits and our clinical experts can take a lot of that off their plate and provide them with things they might not otherwise be able to access."
Helping employers understand the value of rates, rebates, and clinical programs gives them a better position to control their destiny. Mark's goal is to provide a path for working with PBMS and create a singular focus on what provides the best clinical and economic value for employers and their members.
In his free time, Mark enjoys spending time with his family, especially his three grandchildren, and is looking forward to the arrival of a fourth grandchild soon.
"Being able to help them understand what's going on, what their choices are, and prove you have the ability to make a difference – that's what got me up and out of bed every morning with a great deal of enthusiasm."