Top 3 Things You'll Learn
The emergency health measures for COVID-19 are ending – don't panic
The government supply of vaccines and antivirals will be used to fill claims until it is emptied
Get the checklist to prepare your business for the end of the emergency measures
The COVID-19 national and public health emergencies declared in 2020 have, at last, ended. As employers, it's important to understand what will change now that these declarations are over and ensure a smooth transition for your employees. Let's look at what's changing, what's still up in the air, and how to best prepare for the change ahead.
What changes after the COVID-19 emergencies end?
Under the Public Health Emergency (PHE), members were given extra time to sign up for COBRA coverage, make premium payments, file appeals, and submit external reviews when given an adverse benefit decision. President Biden signed a congressional resolution to end that measure on April 10, 2023. Based on COVID-19 trends, the U.S. Department of Health and Human Resources let the declaration expire on May 11, 2023. Extended timelines for claim appeals and adjustments are set to end on July 10, 2023. It's important for employers to ensure their employees are aware of this timeline.
The supply of federal government-purchased antivirals and vaccines is anticipated to last until late fall of 2023, delaying any plan cost for these products. Once the supply is depleted, plan sponsors will be responsible for the cost of antivirals and vaccines.
When government supplies of anti-viral treatments run out, plan sponsors won't be required to cover the full cost of the anti-viral medication by waiving member cost sharing. Members should expect traditional out of pocket expenses for these treatments.
Once the government COVID-19 vaccine supply runs out, employers must cover the COVID-19 vaccines and boosters as preventative care at a zero-dollar copay for members under the Affordable Care Act. This means the total cost of the vaccine will go to the plan – and the price tag of the vaccines is expected to rise as manufacturers prepare for private market release. On average, the government paid $30 per dose for the COVID vaccine; the same shot is expected to cost plan sponsors between $110 and $130 a dose.
In addition, plan sponsors will need to decide if they'll continue covering over the counter COVID-19 tests kits. At RxBenefits, we've opted our clients out of covering OTC test kits – keeping in line with traditional coverage for items purchased without a prescription.
Access to telehealth is expected to stay expanded, and pharmacists' ability to prescribe anti-viral medications to COVID-19 patients will continue if employers elected to enroll in the program.
It's important to note that vaccination rates have tapered with 68% of the population fully vaccinated and 34% receiving an additional booster shot, according to the CDC. Continued utilization of the COVID-19 vaccine and boosters will likely align with annual flu shot participation.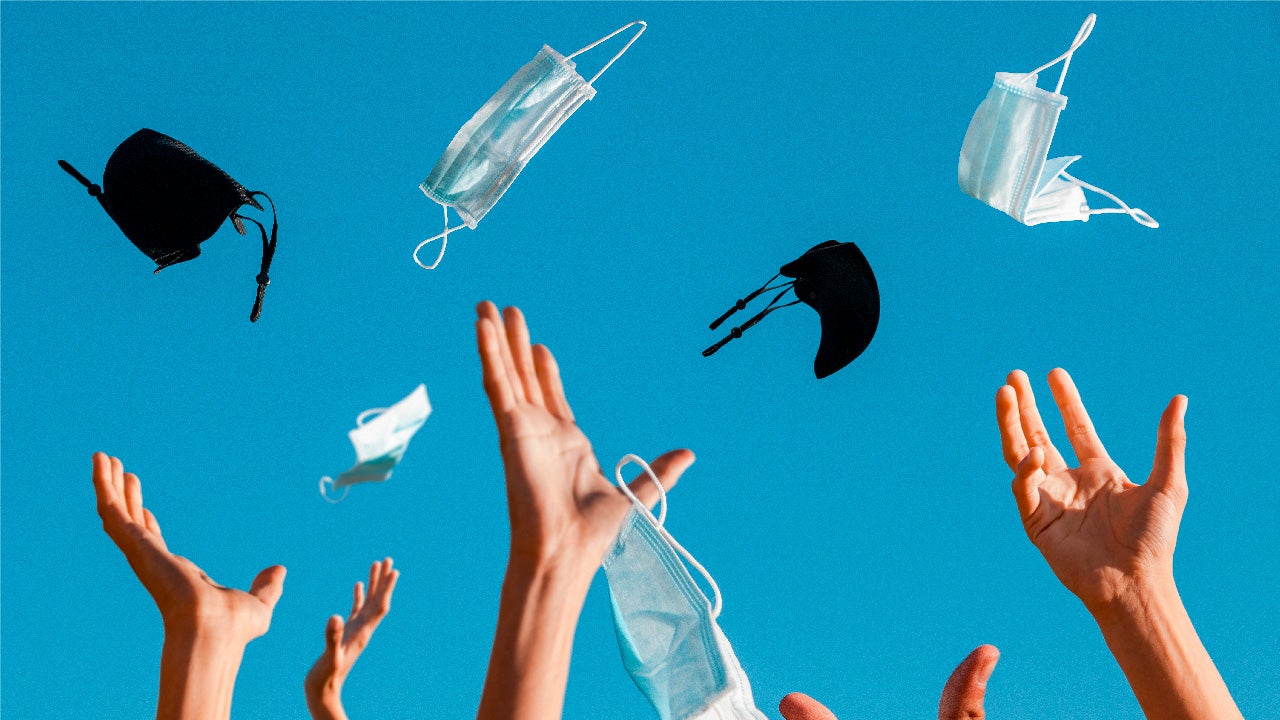 What is the best way to prepare for the end of the federal emergency?
Employers need to consider how to move forward after the declarations end from a cost, administrative, and an employee communications perspective.
This simple checklist can help your business make the transition:
Review your health plan terms for COVID-19-related coverage and review benefit terms or offerings that changed temporarily during the pandemic.
Evaluate members' past COVID-19 and flu vaccine utilization and estimate costs associated with covering COVID-19 products on an ongoing basis.
Work with your benefits advisor to decide on plan coverage for tests and antivirals. Will you limit antiviral coverage to in-network providers or change over the counter test coverage?
Create a communication plan to help employees navigate. Will changes be made immediately, or will plan sponsors wait until the beginning of the plan year?
Talk to your vendors to ensure your coverage decisions are appropriately reflected in your benefit design.
From the pandemic, we learned the importance of clear, consistent communication. Employers should keep the lines of communication open with their employees and continue to check in with their benefit advisor and vendors to stay current throughout this transition.